(On Going)
Huy Anh takes off his straw fedora as he enter the grave yard near Hanoi, his other arm still holds a bouquet of white chrysanthemums. He follows his parents through the knee-high grass path to find his late grandfather's grave, a solider of People's Army of Vietnam serving during 'American War' that referred to as the 'Vietnam War' by Americans. They find the grave, dust off the headstone, cut the grass, light incenses, place flowers and start bowing. They practice the ritual that has been around for centuries. At a glance, Huy Anh feels vague.
The war has gone for 40 years in Vietnam, long enough that more than half of the population don't directly witness the horrific era.
After the fall of Saigon, Vietnam came to an era of reconstructing and building a new country as the socialist model began to collapse. Today its economy is booming thanks to a shift in political views that has opened up the country, along with that, there are dramatically changes in term of culture and society that embrace Vietnamese especially the youngsters.
This project is a collection of photos simply depicts the country as it is, both happiness and sorrow.
No Mud, No Lotus 2014 – 2016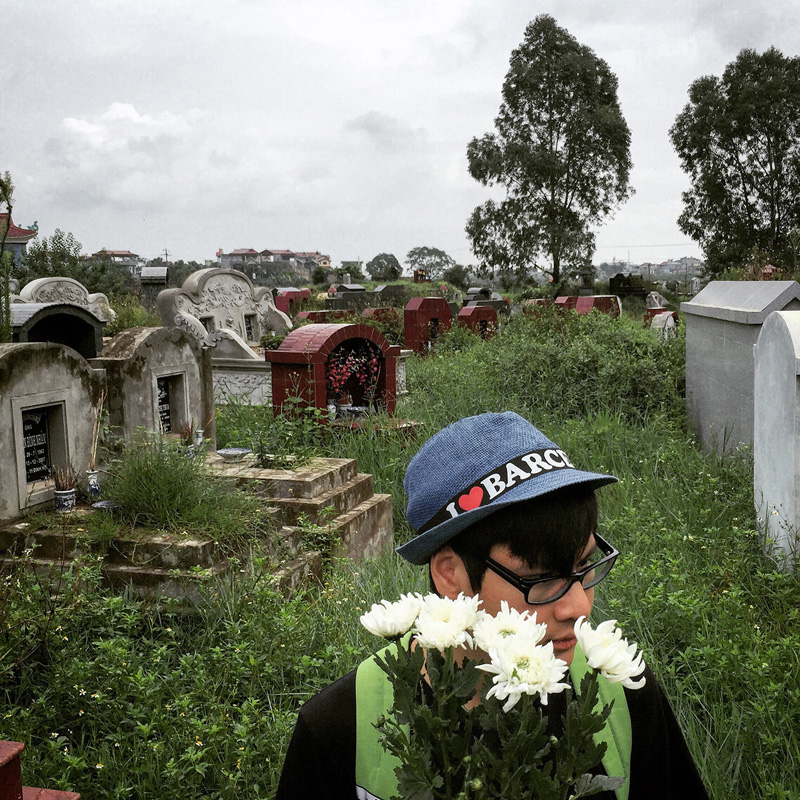 July 25, 2015. Hanoi, Vietnam. Cemetery visit.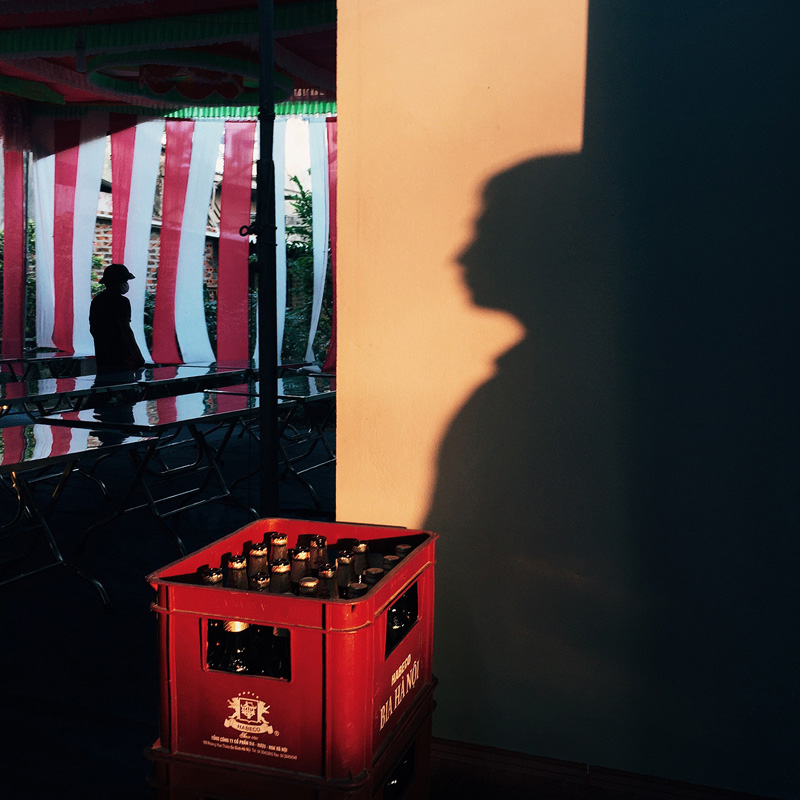 November 25, 2014. Hai Duong, Vietnam. The retired sailor (left) makes final preparation for his son's wedding (right) on the following day.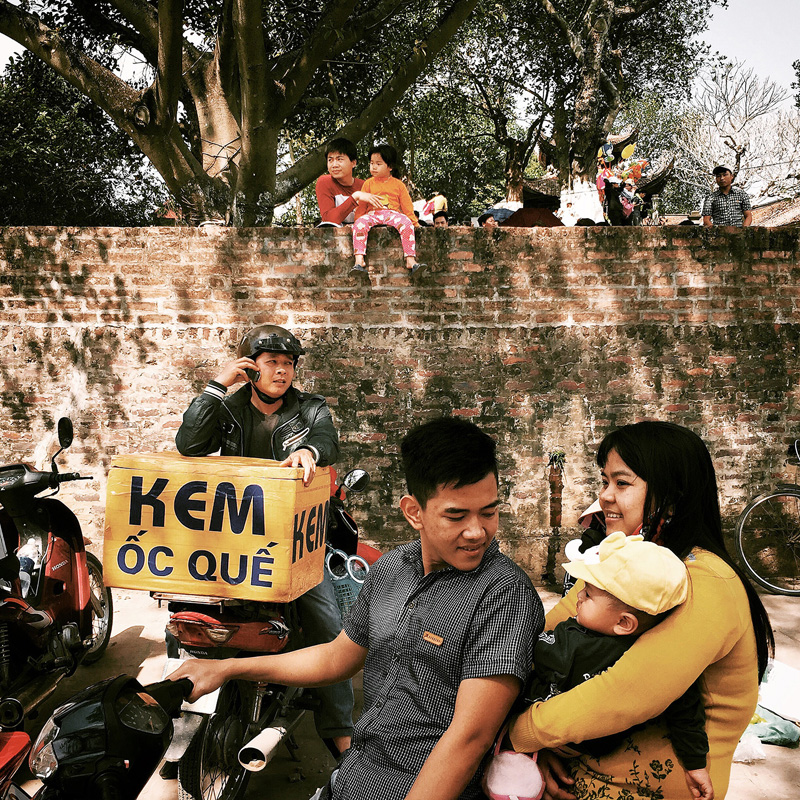 February 24, 2015. Hanoi, Vietnam. Visitors and the ice cream man take a break during Co Loa festival in the suburb of Hanoi.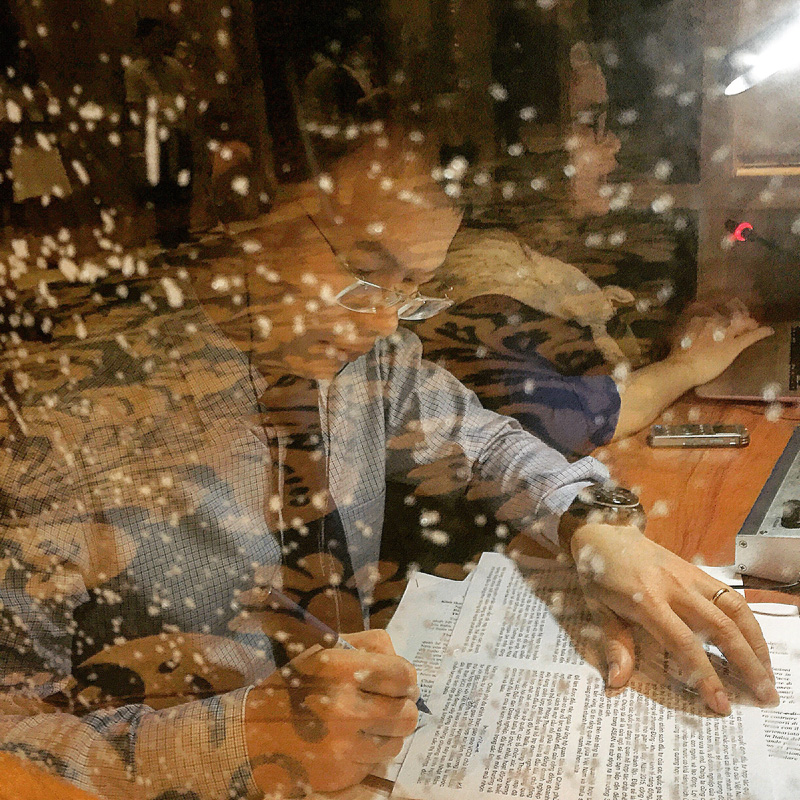 November 8, 2015. Ho Chi Minh City, Vietnam. Found some iPhone bokeh inside the interpreter booth on the trading conference between Vietnam and Italy.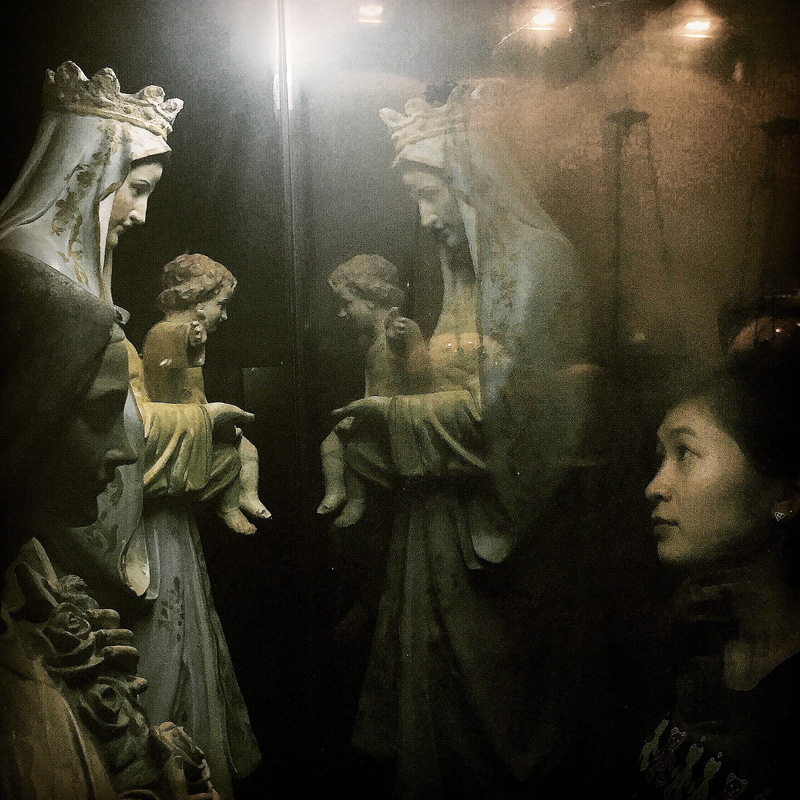 February 27, 2015. Hanoi, Vietnam. A visitor sees the Statue of Saint Teresa and Statue of Madonna and Jesus Christ from a collection of French colonial time at Hanoi Museum.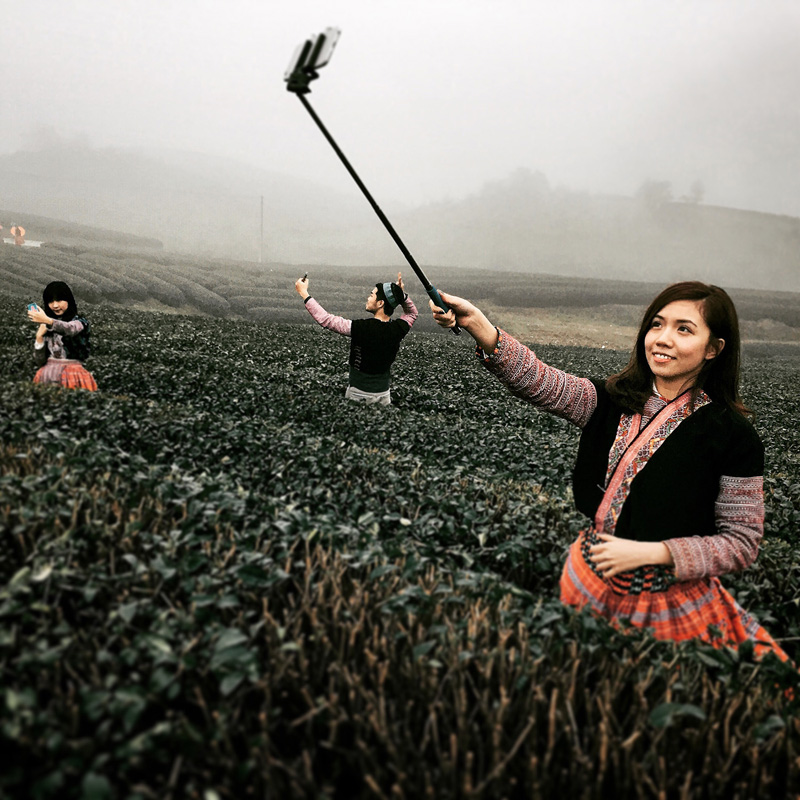 February 1, 2015. Moc Chau, Son La, Vietnam. Tourists take selfies on traditional Thai minorities dresses at Moc Chau tea farm.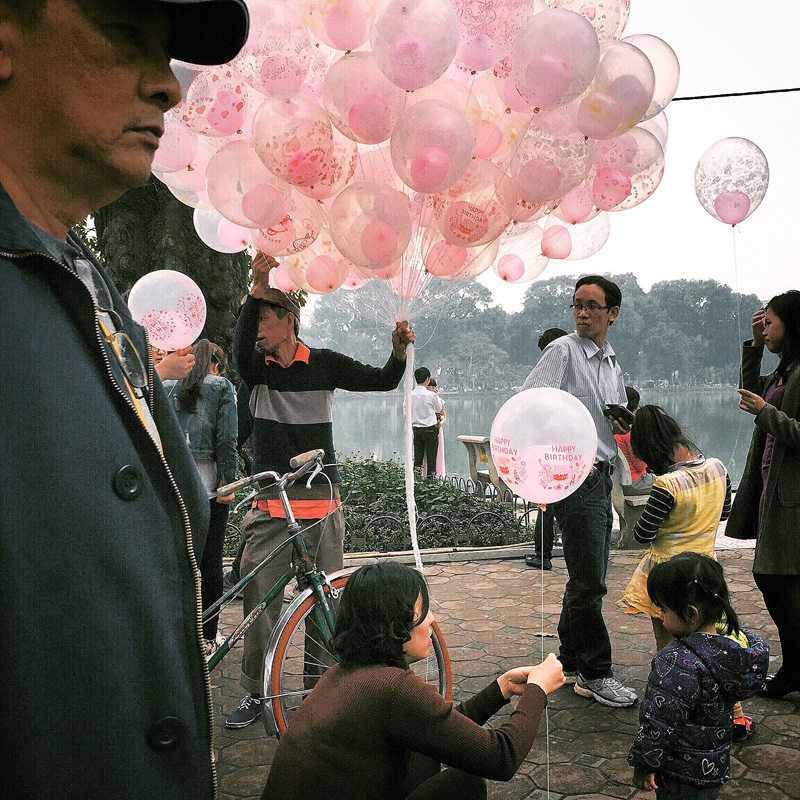 March 15, 2015. Hanoi, Vietnam. People hangout on the side of Hoan Kiem lake on a dry Sunday after a week of heavy rain.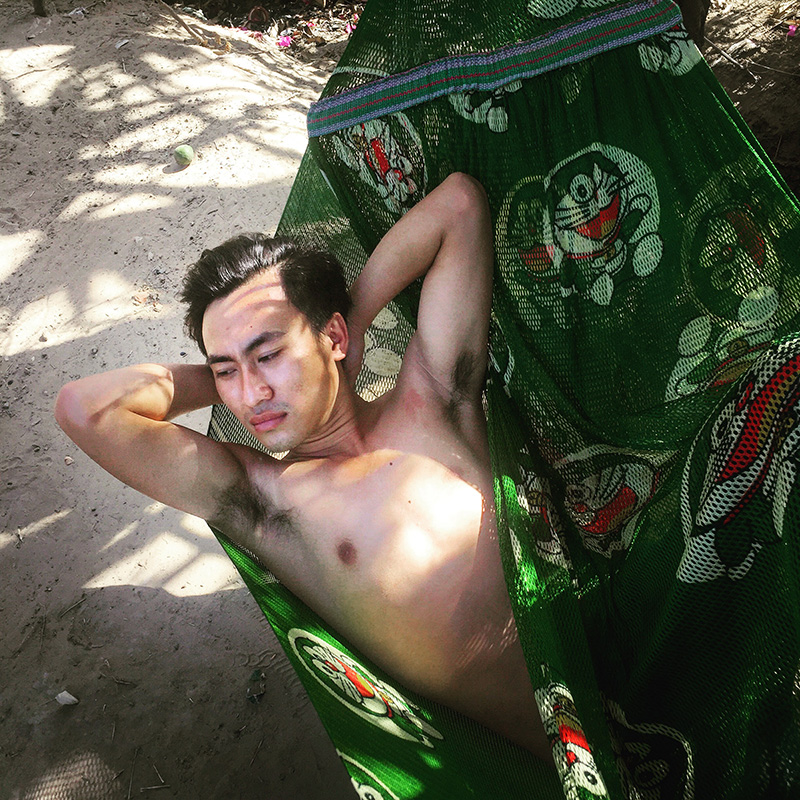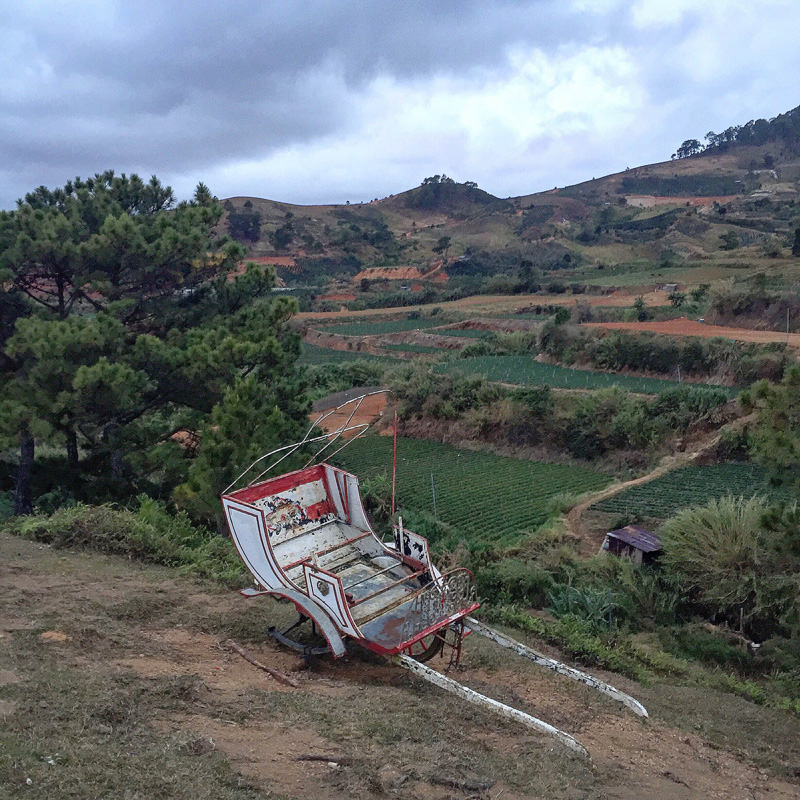 January 3, 2015. Dalat, Vietnam. Left over horse-drawn carriages on the path to Mt. Langbiang.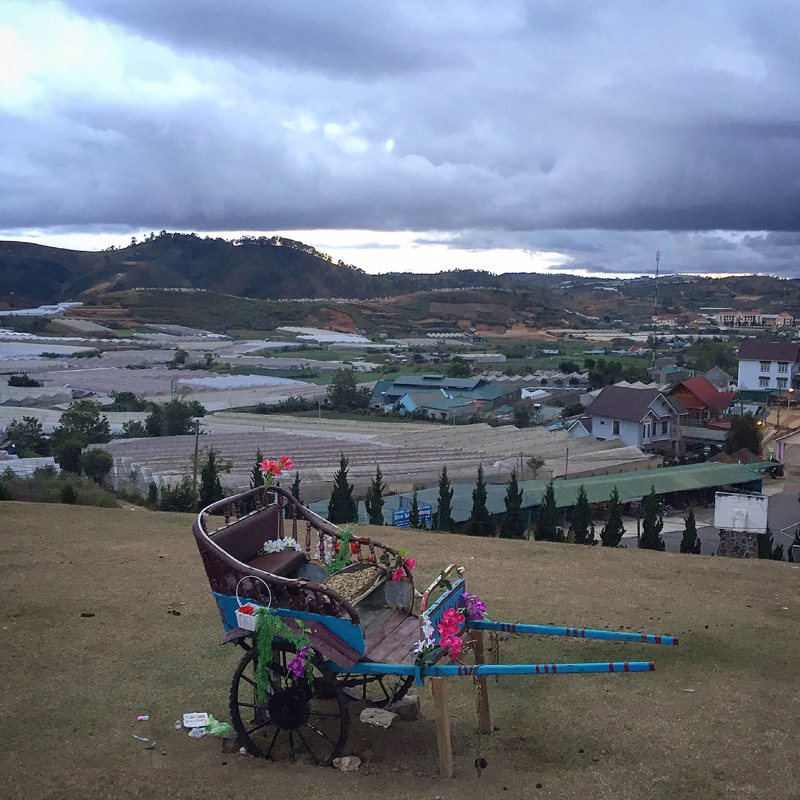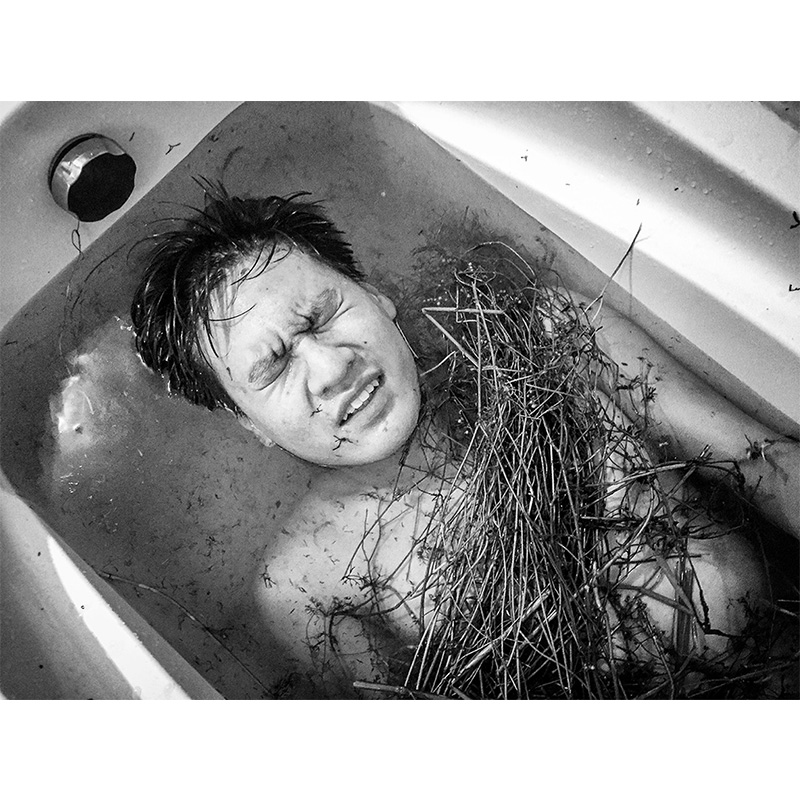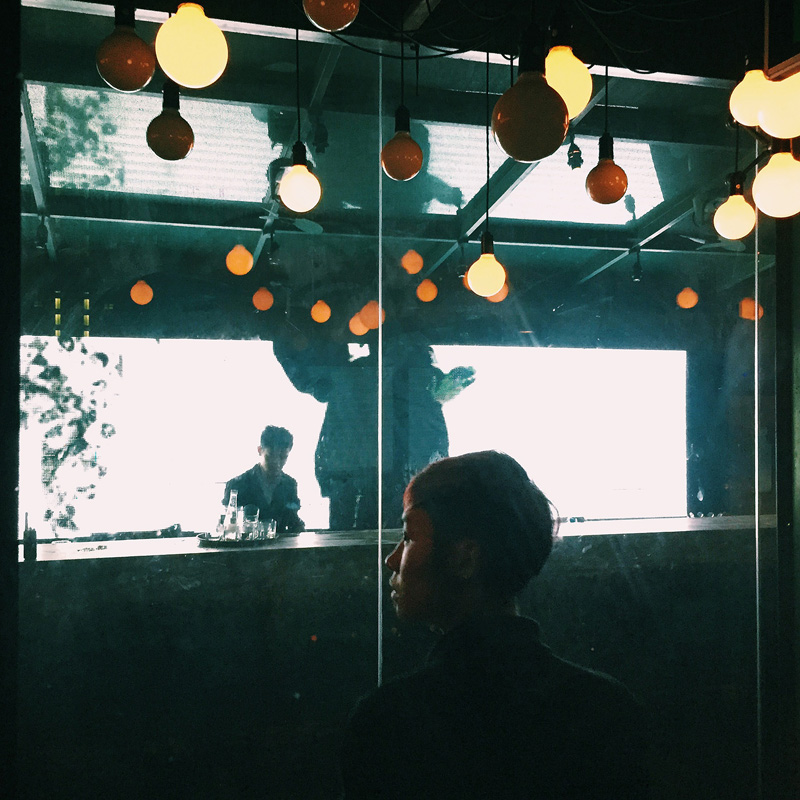 February 21, 2015. Hanoi, Vietnam. In da club.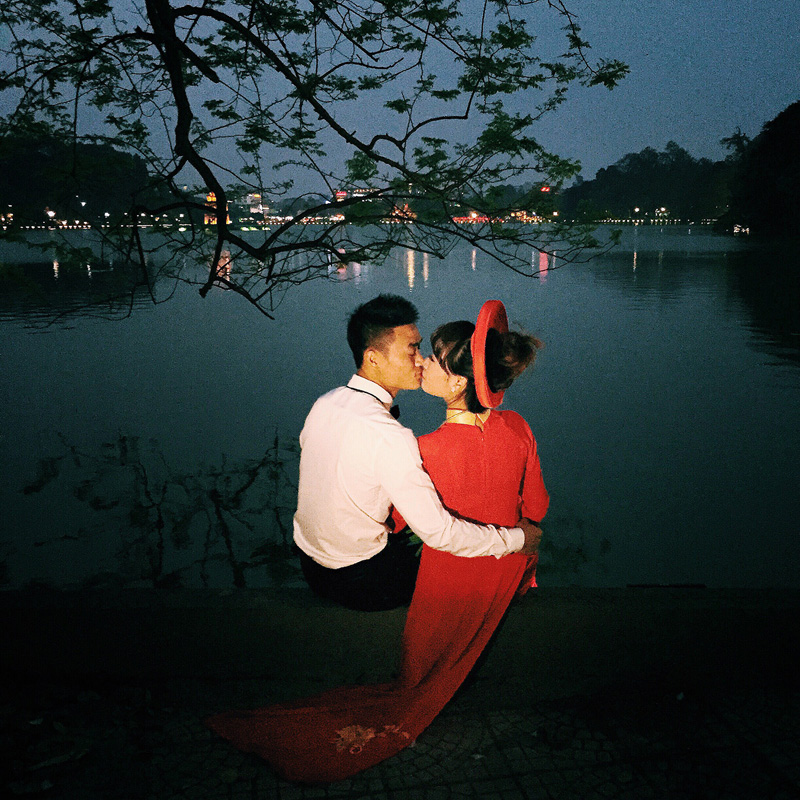 March 22, 2015. Hanoi, Vietnam. A couple poses for pre wedding photos at sunset on the side of Hoan Kiem lake.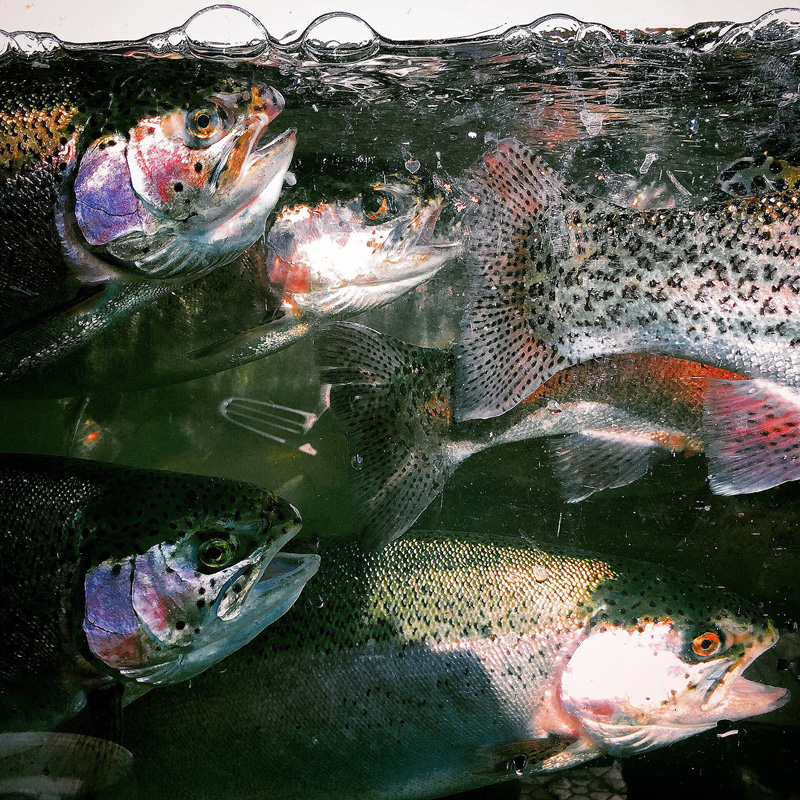 March 28, 2015. Sapa, Lao Cai, Vietnam. Salmon tank in front of a restaurant.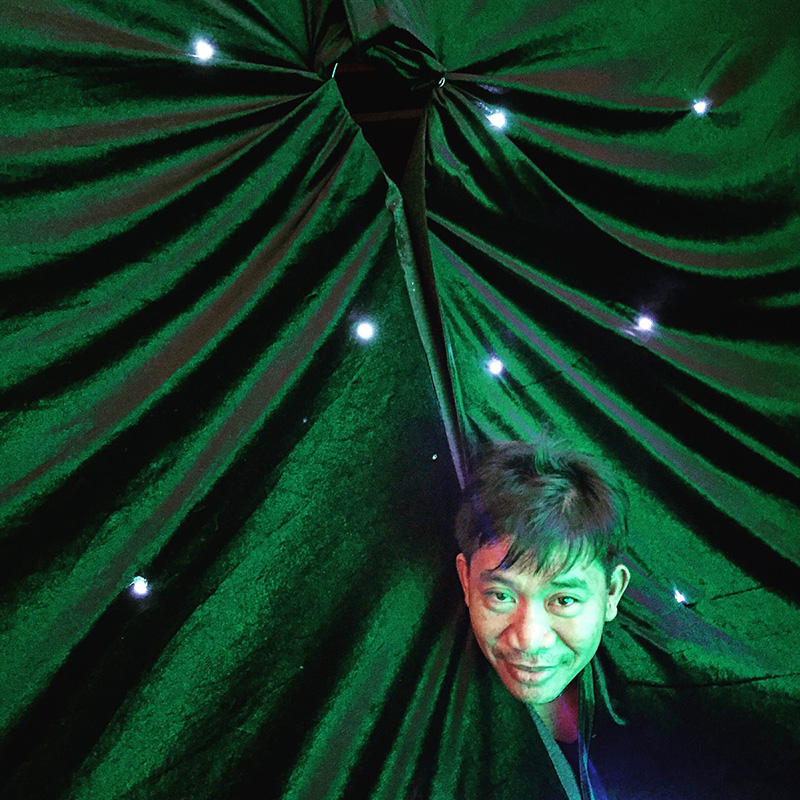 January 12, 2016. Hanoi, Vietnam. Backstage staff is curious to see what is happening in the front.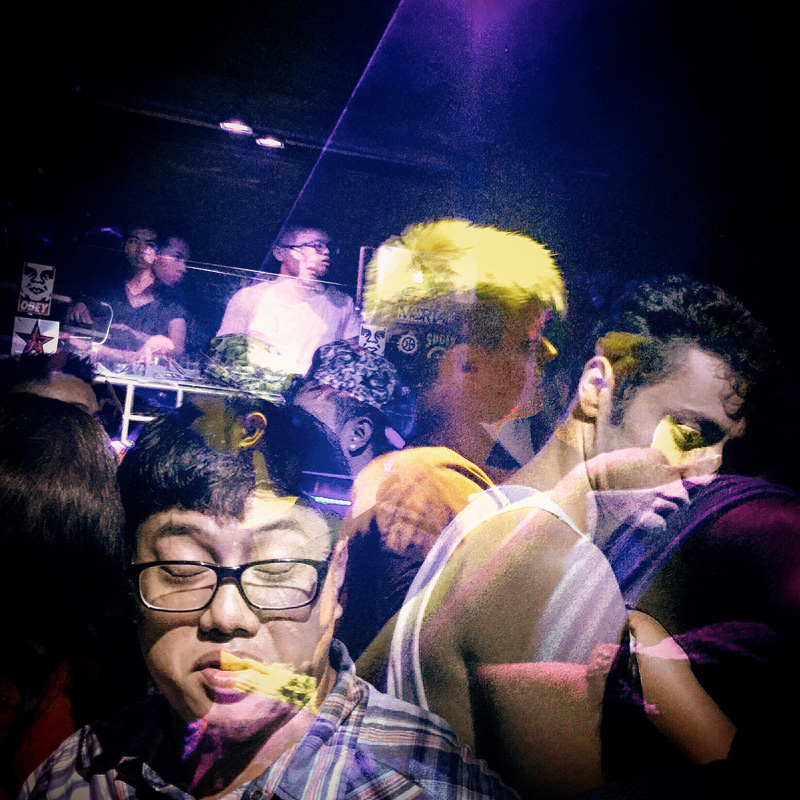 November 14, 2015. Hanoi, Vietnam. Hit da club on a short trip back home. Lousy music, cheap alcohol, messy crowd, cheesy dance, feel like 16 again.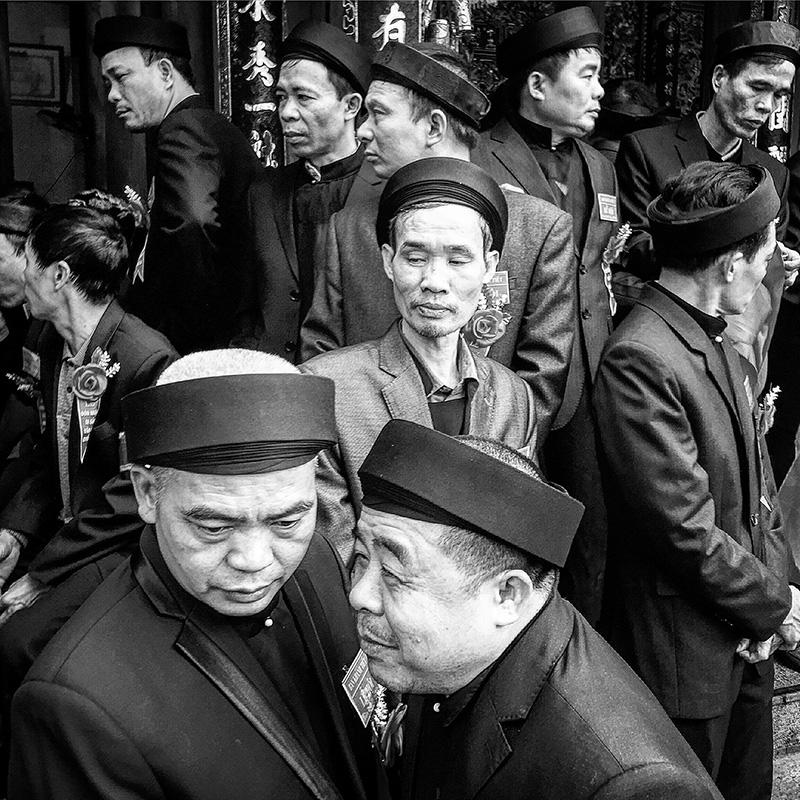 August 22, 2015. Ho Chi Minh City, Vietnam. At the foot of Saigon Notre-Dame Basilica.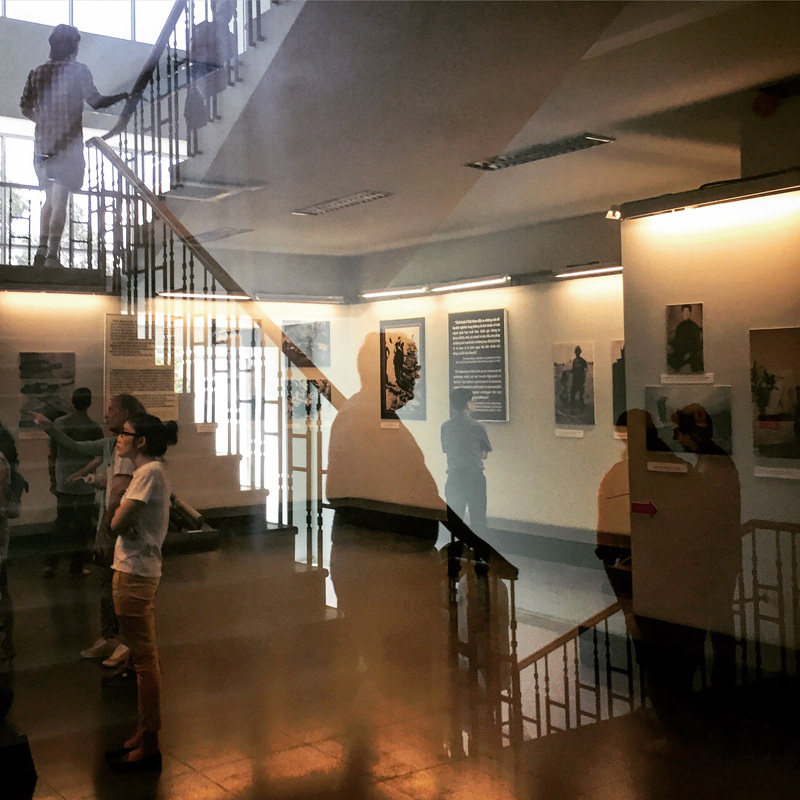 August 23, 2015. Ho Chi Minh City, Vietnam. Tourists see an exhibition about the use of chemical weapons during Vietnam War at War Remnants Museum.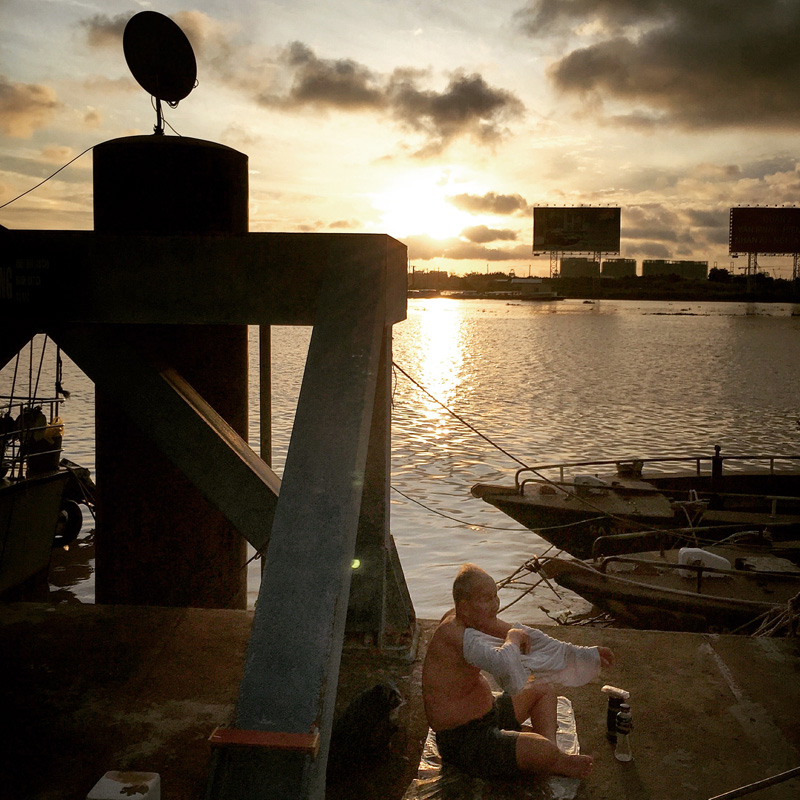 September 27, 2015. Ho Chi Minh City, Vietnam. An elderly man pack his stuffs after finishing an early morning meditation session.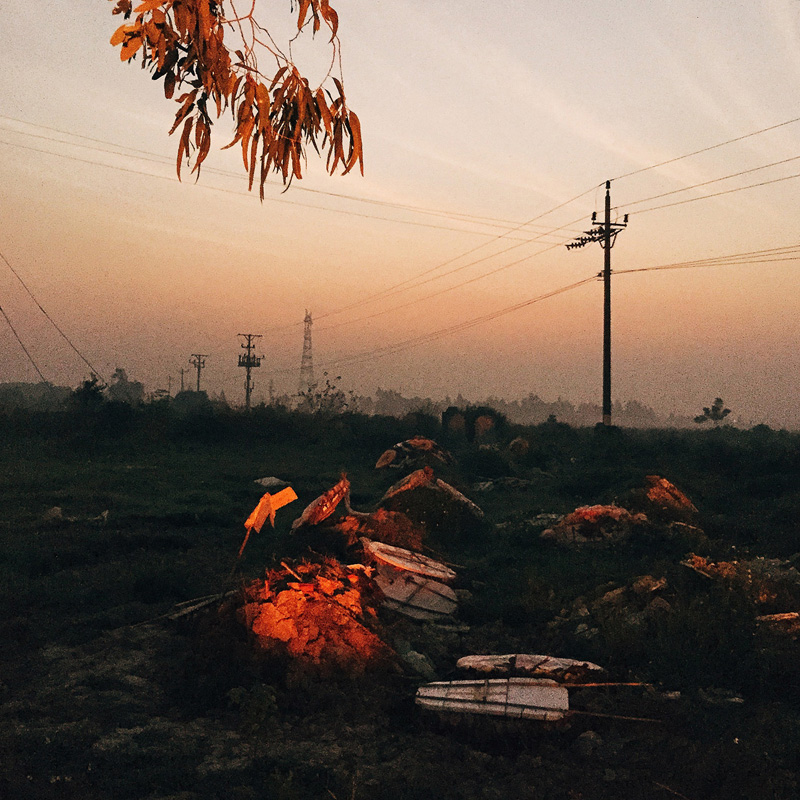 December 15, 2014. Bac Ninh, Vietnam. Sunrise scene from a cemetery.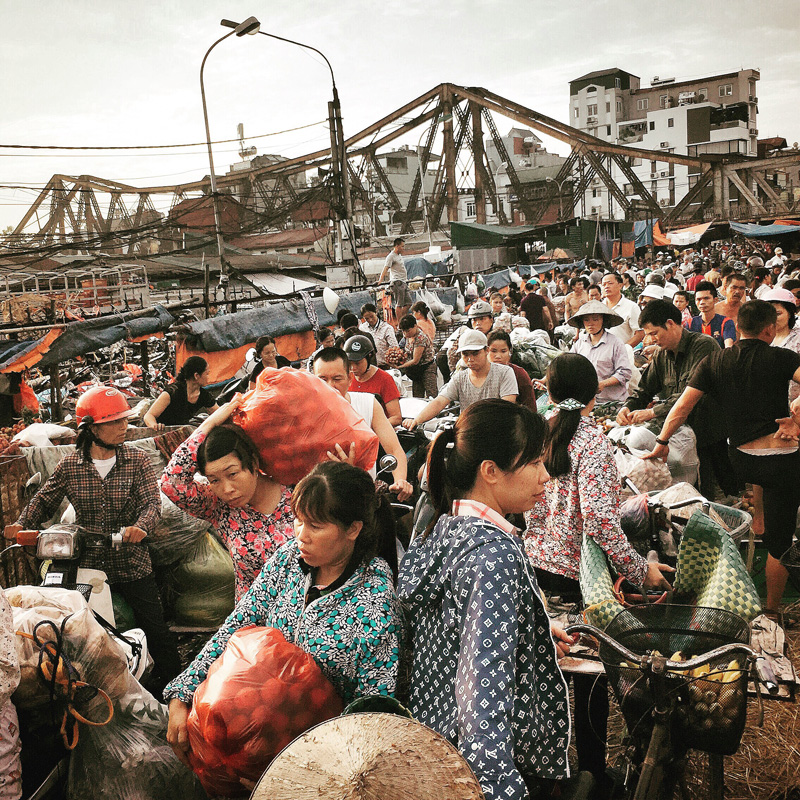 June 7, 2015. Hanoi, Vietnam. Small vendors rush to buy vegetables and fruits before sunrise from the wholesale market under Long Bien bridge.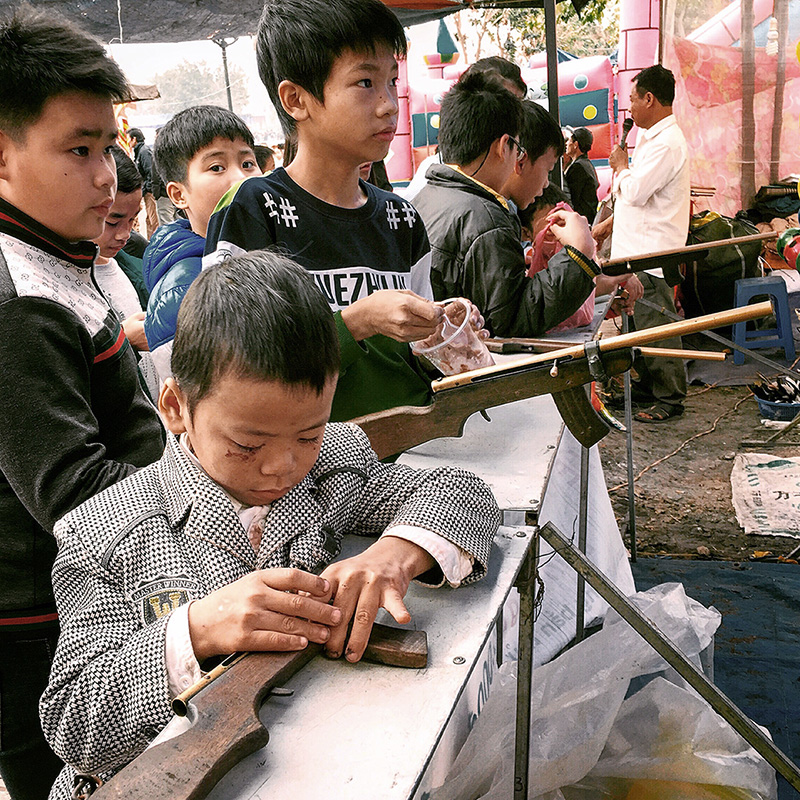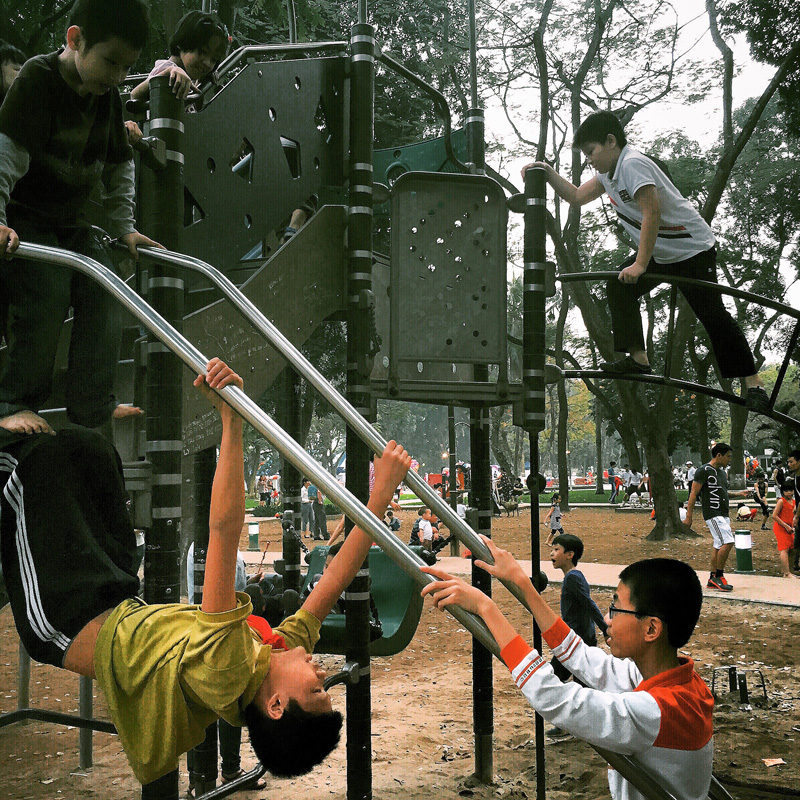 March 21, 2015. Hanoi, Vietnam. Kids hangout at the playground on the site of Reunification (Thống Nhất) Park.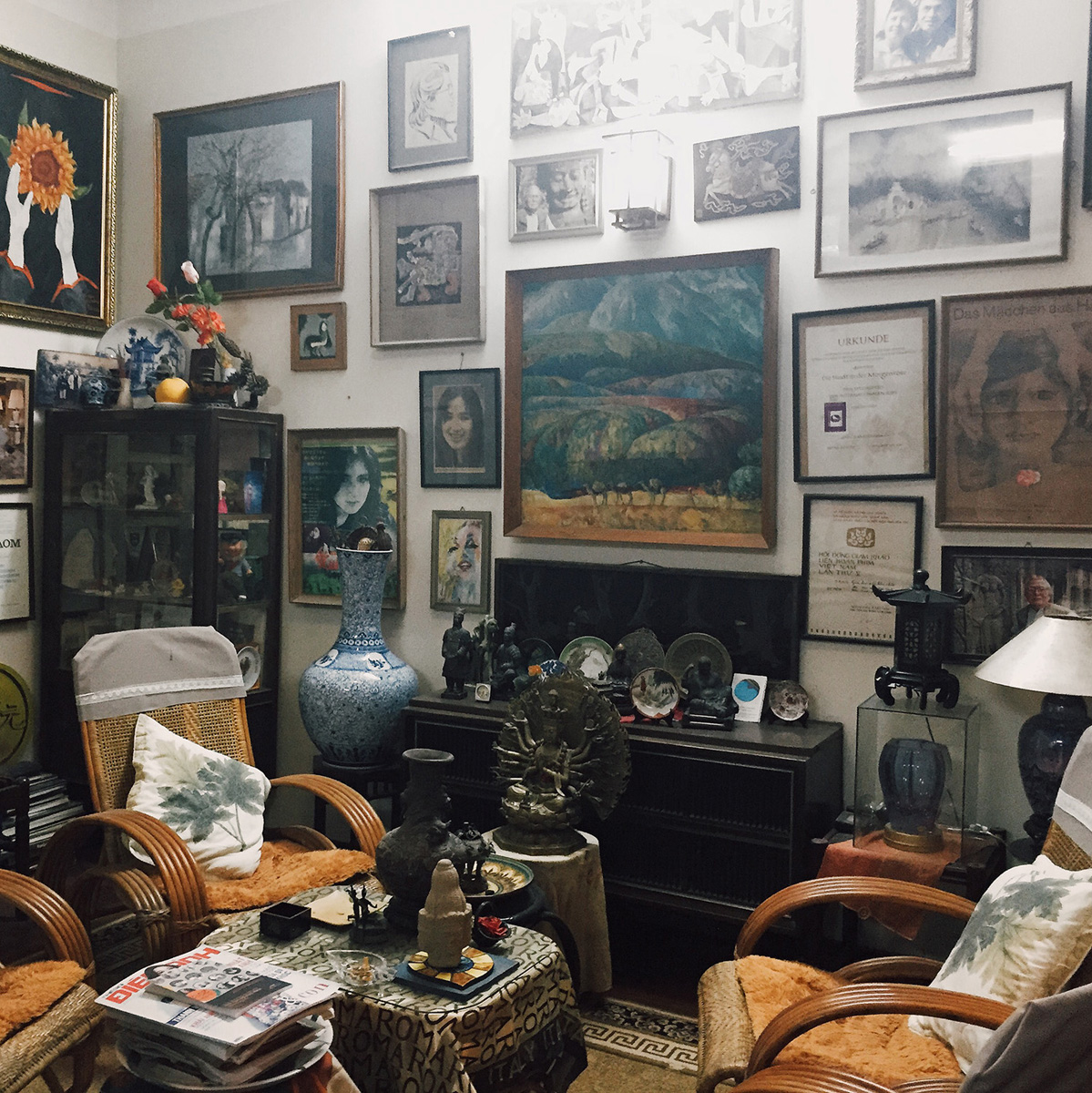 January 4, 2015. Hanoi, Vietnam. Self decorated living room filled with movie posters and souvenirs of the late renowned veteran director Hải Ninh.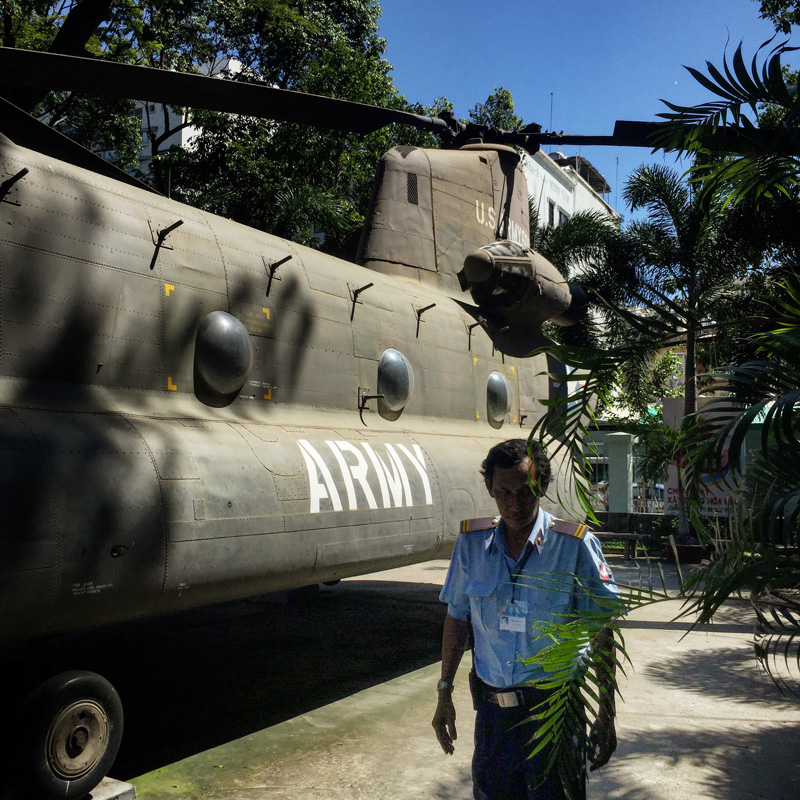 August 23, 2015. Ho Chi Minh City, Vietnam. A museum guard walks through the shade of a Chinook at War Remnants Museum.